Welcome!
We have gone virtual! Many of our dedicated faculty have adapted to offer remote lessons. Connect via video with your instructor each week to hold your lesson from wherever you are.
Foxes Music Company started as a music school in 1953, and continues to offer weekly, one-on-one instruction for musicians ages 6 and up!** No experience necessary. All lessons are private, including only the student and the teacher, so each student receives the instructor's undivided attention.
Policies
The registrar handles all scheduling and billing. Please refer to Alex via email or phone:
[email protected] 703-533-7393 // 703-462-1119
Scheduling:
After choosing a designated timeslot with the registrar, this slot will be yours each week until you give 2 weeks' notice to end your lessons, or arrange to permanently change your timeslot.
Billing:
30 minute lesson = $35
45 minute lesson = $52.50
60 minute lesson = $70
We bill once monthly for all upcoming lessons in that month (typically $140-$175 monthly for half-hour lessons), including cancelled lessons.
Student Cancellations:
You are expected to arrive on time for your lesson each week, but we understand that you may not always be able to make it. Life happens! If you must cancel, please notify the registrar at least 24 hours in advance. Our teachers offer 2 makeup lessons/year for student cancellations, to be scheduled ad hoc. Any missed lessons beyond the first two are considered forfeited. Last-minute cancellations are not eligible to be made up. We will do our best to accommodate occasional schedule changes, of course, but we must also work to keep our teachers' schedules consistent and respect their time.
Teacher Cancellations:
Teachers have busy schedules as well, and will occasionally cancel their lessons. In these instances, your teacher will either credit you for the missed lesson (so that you are not charged for it), or make the lesson up at a later date.
We observe the following holidays: Labor Day, Thanksgiving, Christmas Eve, Christmas Day, New Year's Eve, New Year's Day, Easter, Memorial Day, and Independence Day. Lessons are not held, and students will not be billed on those days. ** Voice Lessons offered to students ages 14 and up
To learn more about lessons and our school's policies, please contact the Lessons Registrar:
Alex Giller
703/533-7393 x312
[email protected]
Or feel free to drop in! Office hours are Monday through Friday, 11:00am-6:00pm
---
Frequently Asked Questions
We do not have any discounts for lessons. All lessons are priced at $35/half hour ($52.50/45min voice)
If you have two children that are interested in both taking lessons, they will need to sign up for two seperate time slots. It can be with the same or different teacher.
Parents of younger children are welcome to sit in the first couple lessons with their child, however the rooms are small and depending on the instrument, this can't always be accommodated.
We understand that many of our customers have busy lives, and we will work with you to accommodate occasional schedule changes. However, our instructors are also very busy and high-demand and rely on a consistent schedule to manage their time. As a result, we cannot support lesson schedules less than once per week.
No. All lessons are one-on-one.
All of our lessons take place in the store. We do not have any teachers that will travel to your home.
The only teachers to hold recitals are our piano and voice teachers.
This is the question I hear most often, and the most difficult to answer! Like any skill, learning an instrument is a practice in patience and perseverence-- your rate of improvement depends on how much time and effort you put in each day. Your progress adds up day by day.
Part of what you are paying for is your time slot. Your instructor is saving that spot for you whether or not you make it to the lesson. Instructors are earning a living by teaching. It's a struggle for so many musicians to get by. We and they greatly appreciate your understanding that their time is valuable.
---
We Offer Lessons for...
Banjo, Cello, Clarinet, Flute, French Horn, Guitar, Mandolin, Oboe, Piano, Percussion, Saxophone, Trombone, Trumpet, Ukulele, Viola, Violin, Voice, and MORE!
Please read about our impressive faculty below (in alphabetical order)
Jean Arnold (Flute) - M, T
Ms. Arnold graduated with honors from Shenandoah University in Winchester, Virginia, with a bachelor's degree in Music Education and the Flute Performance Certificate. Following study at the Shenandoah University, Jean received a scholarship to attend the Sewanee Summer Music Center at the University of the South, Sewanee Tennessee.
She has continued to study flute performance at the Shepard School of Music at Rice University in Houston, Texas, where she studied with Albert Tipton and completed the Master of Musical Arts degree. Following graduate school, Jean attended a seminar with renowned flutist and pedagogue, Marcel Moyse, in Battleboro, Vermont. She has also received coaching sessions from Toshiko Kohno of the National Symphony Orchestra. Ms. Arnold has tutored flute students in the Northern Virginia area for more than 20 years.
Zulfugar Baghirov (Saxophone, Clarinet) - T, F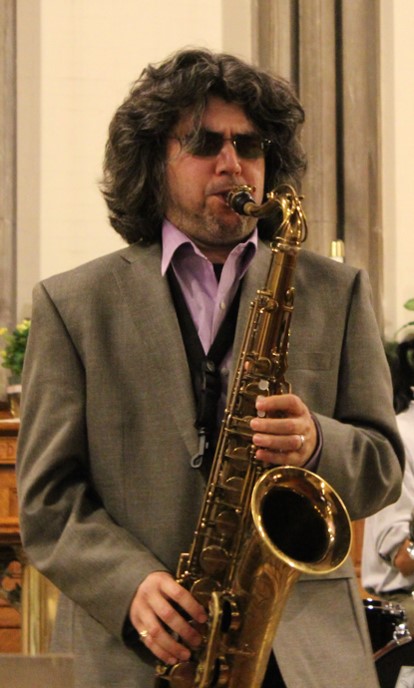 Zulfugar Baghirov (often called Mr. Z by his students) is a jazz saxophone and clarinet performer and an educator with over 20 years of professional experience. He is an adjunct professor of music at Northern Virginia Community College's (NOVA) Woodbridge and Alexandria, VA campuses and a music faculty at Montgomery College in Silver Spring, MD.
Zulfugar teaches students of all levels in both jazz and classical styles. He offers classes in advanced jazz improvisation techniques to those wanting to refine their improvisation skills, as well as one-on-one training in basic musicianship, music theory, composition, music appreciation, and jazz history to all interested students. Zulfugar also prepares students for various auditions, competitions, and college entrance examinations. Many of his students were admitted into jazz or classical music programs at various colleges, some with scholarships meriting their musical talents.
Zulfugar regularly performs both as a group leader and a sideman at jazz venues in Washington, D.C. and New York, NY. In D.C., he performs with various local jazz bands at Blues Alley, Creative Cauldron, Swedenborg Center, and Marvin Jazz Club. In New York, he is a frequent performer at New York University's (NYU) concert scene. He also performed at the legendary Blue Note Jazz Club with well-known pianist and composer Kenny Werner and in a big band at Jazz at Lincoln Center with world-renowned vibraphonist Stefon Harris. In 2007, he and his "ZJAZZ Quartet" were invited to the Baku International Jazz Festival in Azerbaijan. In 2009, he played at the Montreux Jazz Festival in Switzerland with his "Zulfugar Baghirov Quartet." Zulfugar has several recordings, among which a "QaraBag" album represents his free interpretation of classical music works of both of his grandfathers (Kara Karayev and Zakir Baghirov) and an uncle (Faradj Karayev), renown Soviet and Azerbaijani composers.
Zulfugar holds a Bachelor of Arts in classical clarinet performance from Istanbul University State Conservatory and a professional music diploma with honors (magna cum laude) from Berklee College of Music in Boston, MA. He received his Master of Music degree in jazz saxophone performance from NYU. At Berklee, he was a student of saxophonists Bill Pierce and George Garzone and clarinetist Harry Skoler. At NYU, among his private instructors were saxophonist Mark Turner, guitarist John Scofield, and pianist Jean-Michel Pilc. Zulfugar is fluent in Russian, Turkish, and Azerbaijani.
Bernard Baiden (French Horn) - Th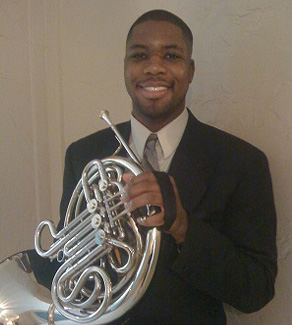 Bernard Baiden is a native of northern Virginia, and holds a bachelor's of music education from West Virginia University. He was the 100th anniversary drum major in 2001 for The Pride of West Virginia. In 2004 he started teaching in Fairfax County Public Schools and served as a band director for grades 4 thru 12 until 2014. He is now pursuing a career in performance, has an active horn studio and works at the Foxes Music Company.
David Belazis (Cello) - M, W, Sat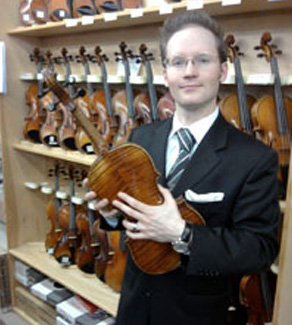 David Belazis studied Composition at Virginia Commonwealth University with Doctors Dika Newlin and Loran Carrier and later recording engineering at Omega Studios School. He has studied Suzuki education techniques and specializes in educating younger cellists. He is also the author of a forthcoming scale book for young students.
Mr. Belazis is also good at motivating teens and keeping their interests fresh in their instrument. Mr. Belazis has a high success rate with improving techniques and gettings students to a higher level of proficiency in a positive and nurturing environment. He has been playing cello for over 23 years and teaching for over 10 years.
Michael Bevan (Guitar) - T, W
Michael Bevan brings much experience to his students as a performer and instructor for over 30 years. His studies include Berklee College of Music, where he earned a Bachelor of Applied Music in Guitar and The Eastman School of Music. He studied with such jazz notables as Gene Bertoncini and Mick Goodrick.
Frequent recording sessions, radio and television, as well as touring keep Michael involved with many projects as a guitarist, producer, and arranger. As a composer, he has had works commissioned for theatre, recording artists, and commercial jingles. Former students have earned notable jazz awards and music scholarships.
H. Lee Brewster (Violin) - M, T, Th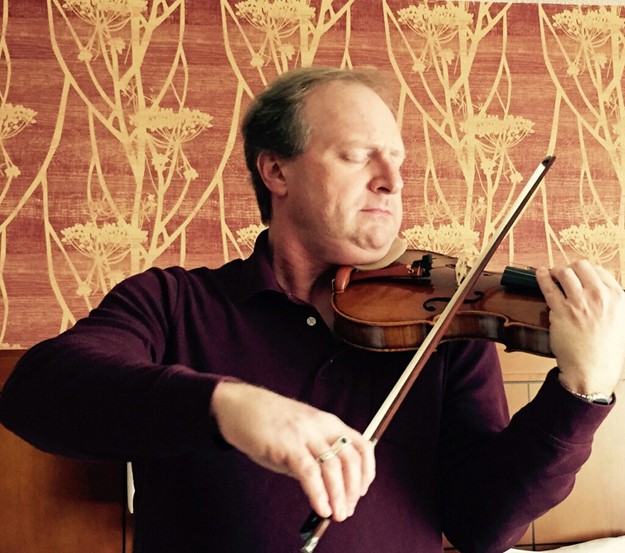 Born into a musical heritage, and the youngest son of the late Principal National Symphony Bassist H. Stevens Brewster, Jr., Lee received his B.M. in Violin Performance at the Philadelphia Musical Academy in 1991. He studied violin with Assistant Concertmaster William de Pasquale and Section Violinist Frank Costanzo of the Philadelphia Orchestra, and Assistant Concertmaster Elisabeth Adkins and Concertmaster William Steck of the National Symphony Orchestra.
He then furthered his Chamber Music and Master Class studies at the Curtis Institute of Music, Temple University, Catholic University, Shenandoah University, The University of Maryland, and Peabody Conservatory. In December of 2000, Lee had the honor to premier the Barber Violin Concerto in Vidin, Bulgaria. In 2008, Lee released his debut recording of the Rode 24 Caprices for Solo Violin, which is currently available on Itunes and Spotify. He was a member of the Richmond Symphony violin section from 1991 to 1997, and is currently a member of the Maryland Symphony violin section since September 2001. He served as Concertmaster of the Piedmont Symphony Orchestra from 2010 to 2014, and has been appointed the concertmaster position in 2016. He was lead violinist in String Quartets on board the Celebrity "Infinity" Cruise Ship in 2010, and the Holland America's "Oosterdam" Cruise Ship in 2011.
Now devoting the majority of his time teaching, Lee has published a violin scale book "The Brewster Scale Method", available on Amazon.com as well through Music and Arts. Lee served on the Violin Faculty at the Levine School of Music in Washington DC from 2012 to 2014, and is currently on the Violin/Viola faculty at the Landon School for Boys in Bethesda, MD, and the Potomac School in McLean, VA. Lee currently plays a violin specifically made for him by the celebrated luthier Vittorio Villa in Cremona, Italy.
Cara Cammaroto (Voice) - Th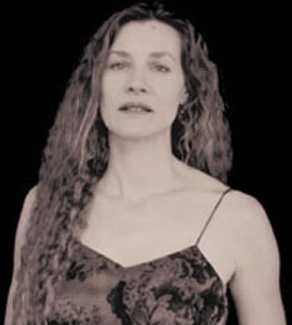 Cara Cammaroto is a lyric coloratura soprano who has performed in the U.S., Italy, Austria and Slovenia. She is considered a specialist in the bel canto style and ornamentation. Ms. Cammaroto is a featured artist at numerous festivals in the above mentioned countries. As a participant of the Bel Canto Institute, Ms. Cammaroto studied and performed many of the early roles featured in her most recent solo recording Running Through The Years. Within the DC area, Ms. Cammaroto has been an active soprano soloist for a number of concert series and churches, which include The Kennedy Center, DAR Constitution Hall, The Phillips Collection, The Corcoran Gallery of Art, The British Embassy, Church of the Epiphany, Resurrection Lutheran and St. Luke's. She is the recipient of several notable awards including The Theodore Presser Foundation's Presser Scholar Award, and The Pi Kappa Lambda National Music Honor Society.
Ms. Cammaroto holds a Bachelor of Music and a Master of Music in vocal performance from The Catholic University of America where she graduated Summa Cum Laude. During her years at CUA, she was awarded a music scholarship for both graduate and undergraduate studies. Vocal training includes: opera coaching with Dr. Michael Cordovana and Jane Bakken Klaviter; vocal instruction with Mary Ann Stabile and Raymond McGuire; Master Classes with Renata Scotto and Dalton Baldwin.
An active member and adjudicator for the Virginia National Association of Teachers of Singing, and the Virginia Lion's Bland Music Scholarship Competition, Ms. Cammaroto maintains a vibrant private studio and is on the voice faculty of Northern Virginia Community College. She has been teaching here at Foxes since 1990. Her students range from high school age to adult and perform at various levels and musical styles within the DC area. The studio's annual recital is a beloved event by the surrounding community. Former and current students have been awarded music scholarships at leading universities and conservatories.
Nick Cronin (Guitar) - M, Th, Sun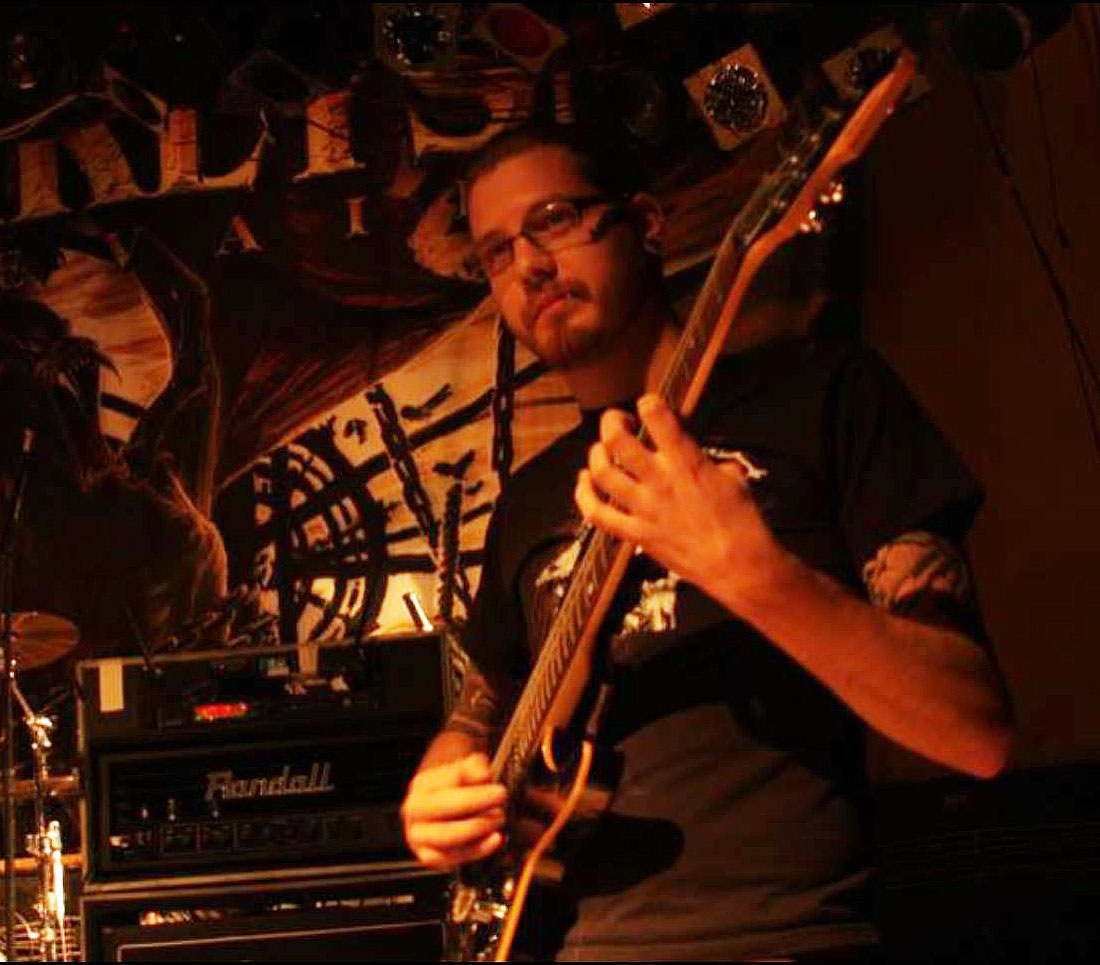 Nicholas Cronin attended McNally Smith College of Music in St. Paul, Minnesota, for guitar performance. Over the past decade, Nick has gigged with a variety bands, performing original music. Nick has been playing guitar for sixteen years and has been teaching private and group lessons formally for four years. Nick teaches both children and adults alike.
Nicks personal style in music is a fusion between metal/rock and jazz styles, and can cover a gambit a topics with students in their studies including legato, sweep, tremolo, economy, and hybrid picking styles. Nick teaches music theory in an applied context as it pertains to the instrument in an easy to understand format. Nick puts emphasis on understanding rhythms and grooves as well. He is primarily an electric player but also teaches fingerstyle too. Nick can aid students to develop their own compositions. Nick will assess the student's skill level, talk about the student's personal goals and develop a custom curriculum to help achieve those goals. Complete beginners will start with reading notation and learn music fundamentals along with learning songs that the student would like to learn.
Nick's goal as a teacher is to make sure that every student has a positive experience with music, and develop musical growth in a positive, fun and encouraging environment.
Jan deHoll (Guitar, Banjo, Ukulele, Others(See Below) - W, Th, Sat, Su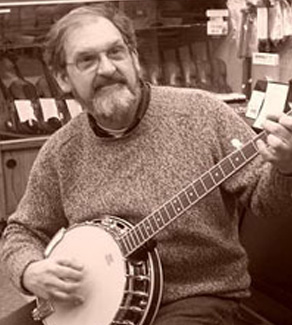 Mr. deHoll started playing guitar in 1964 with the British Rock Invasion in full swing. Jan studied the styles of John Fahey, Mississippi John Hurt, Leo Kottke, and others in 1974 under the tutelage of Bob Driver, accomplished fingerstylist from Harrisonburg, VA. He also studied under Duck Baker in the 1990s.
Jan has attended several National Guitar Workshops led by such luminaries as former Wings guitarist Lawrence Juber, Chet Atkins protégé John Knowles (author of John Knowles Fingerstyle Quarterly), Seth Austen, and Ed Gerhard, among others. Around 1999, Jan began to branch out to other instruments such as banjo, mandolin, Irish Bouzouki, theremin, and didgeridoo.
Jan has taught several guitar and banjo classes through Fairfax County Parks and Recreation, along with teaching private students since 2002. Mr. deHoll has also substitute-taught Orchestra, Guitar, Chorus and other non-music related subjects for the Fairfax County Public Schools. Jan is a graduate of James Madison University, and a member of both the Songwriters Association of Washington and the Washington Area Music Association.
Jan was recently featured on the radio show StageCraft, hosted by Don Zientara and Alex Vidales. Listen to his interview here: https://www.mixcloud.com/StageCraft/stagecraft-with-alex-vidales-don-zientara-featuring-musical-guest-jan-deholl/
Jan offers lessons in Banjo, Ukulele, Guitar, Bass, Mandolin, Lap Dulcimer, Lap Steel Guitar, and Dobro.
John "JB" Greear (Trumpet) - W, Th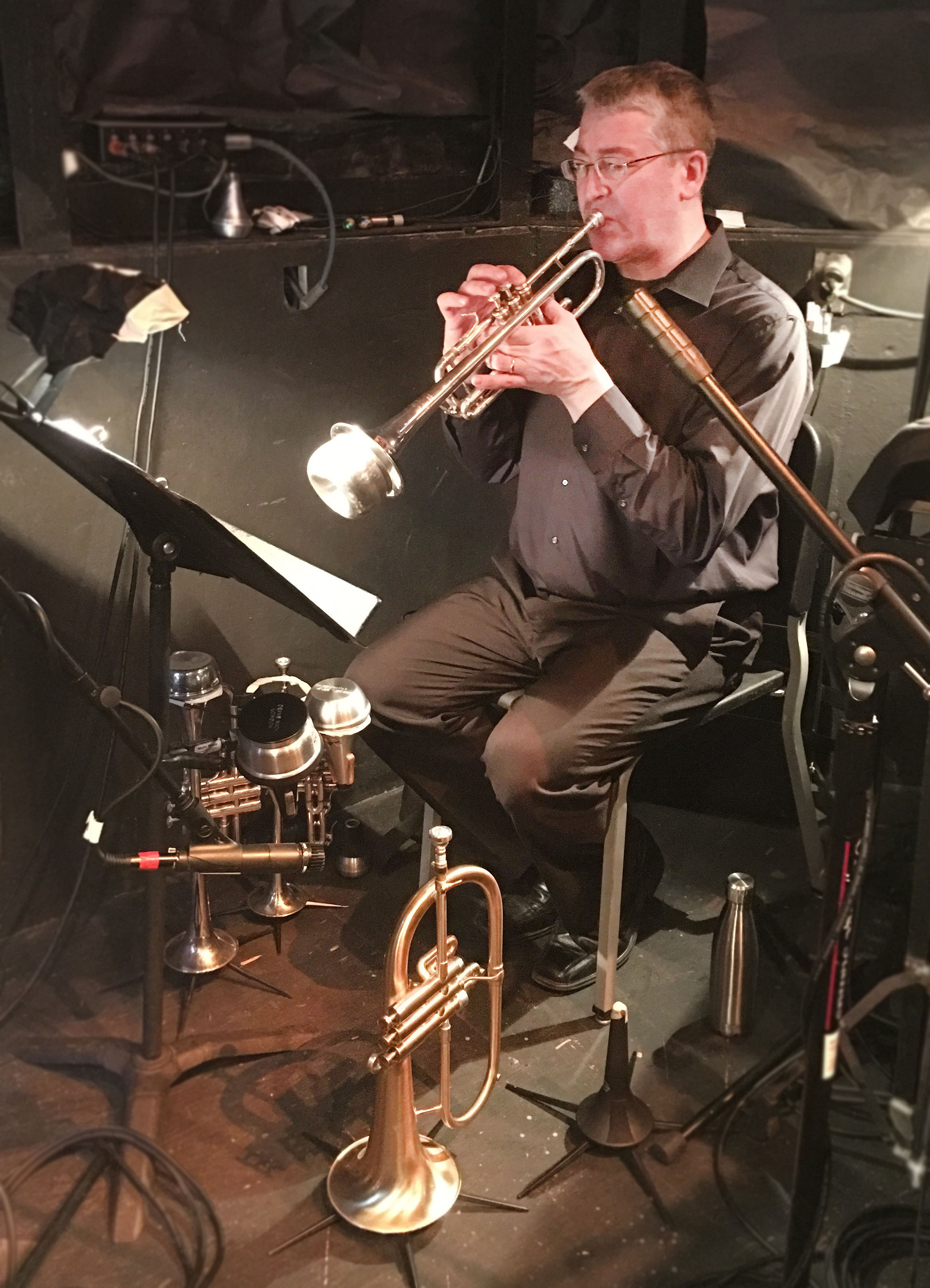 John Bryant Greear is a native of Grand Prairie, Texas, where he started playing the cornet in 1980. He studied trumpet with Professor John E. Moots at Cameron University in Lawton, Oklahoma and Dr. Rick Bogard at the University of Texas in Arlington. In the spring of 1992, he enlisted in the United States Army as a bandsman and served with the 36th Army Band located at Fort Huachuca, Arizona until 1994. His next assignment took him to Heidelberg, Germany, where he served with the Premier Army Band in Europe, the USAREUR Band & Chorus.
John and his wife, Bettina, have been residing in Lake Ridge, Virginia for the last 19 years raising their three sons Ian, Colin and Gavin. Staff Sergeant Greear is a retired Army musician and proudly served over 15 years as a bugler with The United States Army Old Guard Fife & Drum Corps. He also plays cornet for Brass of the Potomac, a local British style brass band, and is a trumpet instructor at the Levine School of Music in Arlington, Virginia. John enjoys freelancing in various musical ensembles, ranging from small pit orchestras to the big symphonies, in the Washington DC area.
Paul Jung (Piano) - T, Sat
Paul was born in Seoul, South Korea to a musical family, raised by a mother who was a piano teacher and father who was a piano tuner. Paul naturally picked up playing piano through his mother. When he was 9, he started playing drums which became his main focus. In 2001, Paul moved to the US with his family where he continued his musical studies at school, with his mother, and his peers. In 2008, Paul was admitted to Berklee College of Music on a scholarship. While at Berklee Paul further studied music performance and music theory. He also took part in many projects of his colleagues, recording and performing with them.
After completing his studies at Berklee, he moved back to Virginia, and has been working as a musician and educator throughout Northern Virginia and Washington D.C. ever since. He has performed at Blues Alley, Kennedy Center Millenium Stage, appeared on 2019 WAMMIE Best Album nominated "Making Up For Lost Time" by Oren Levine, shared the stage with legendary bass player Butch Warren, and taken part in a vast array of projects and performances.
Paul enjoys teaching students of all ages and experience levels, from young children to retired adults.
Mark Kapeluck (Violin, Viola) - W, Th
Bio coming soon...
Ed Kapusciarz (Violin) - M, Sat
Edward Kapusciarz was born in Chicago. He began violin lessons at the age of three with Sidney Miller. He attended DePaul University studying with Paul Stassevitch and later with Scott Willits at the American Conservatory of Music where he received bachelor and masters degrees in music. During this period he played in the Palmer House Ensemble and was also a member of the Chicago Chamber Orchestra. He was active in the region's chamber music scene and was featured soloist with DePaul University Orchestra and the American Conservatory of Music Orchestra.
Following his post-graduate studies he enlisted in the United States Air Force and became a member of the U S Air Force Symphony Orchestra. When his military service ended he joined the staff of the Library of Congress and enjoyed a long career there in the Copyright Office. He continued to play in regional orchestras such as the Roanoke Symphony, Richmond Symphony, and Landon Symphonette. During the past decade he has participated in the Music in the Schools program in the local area and along with his cellist wife, Linda, has been a part of the piano trio. Les Amis de Mozart, and the Talford Duo.
Michael Klucker (Cello) - T, Th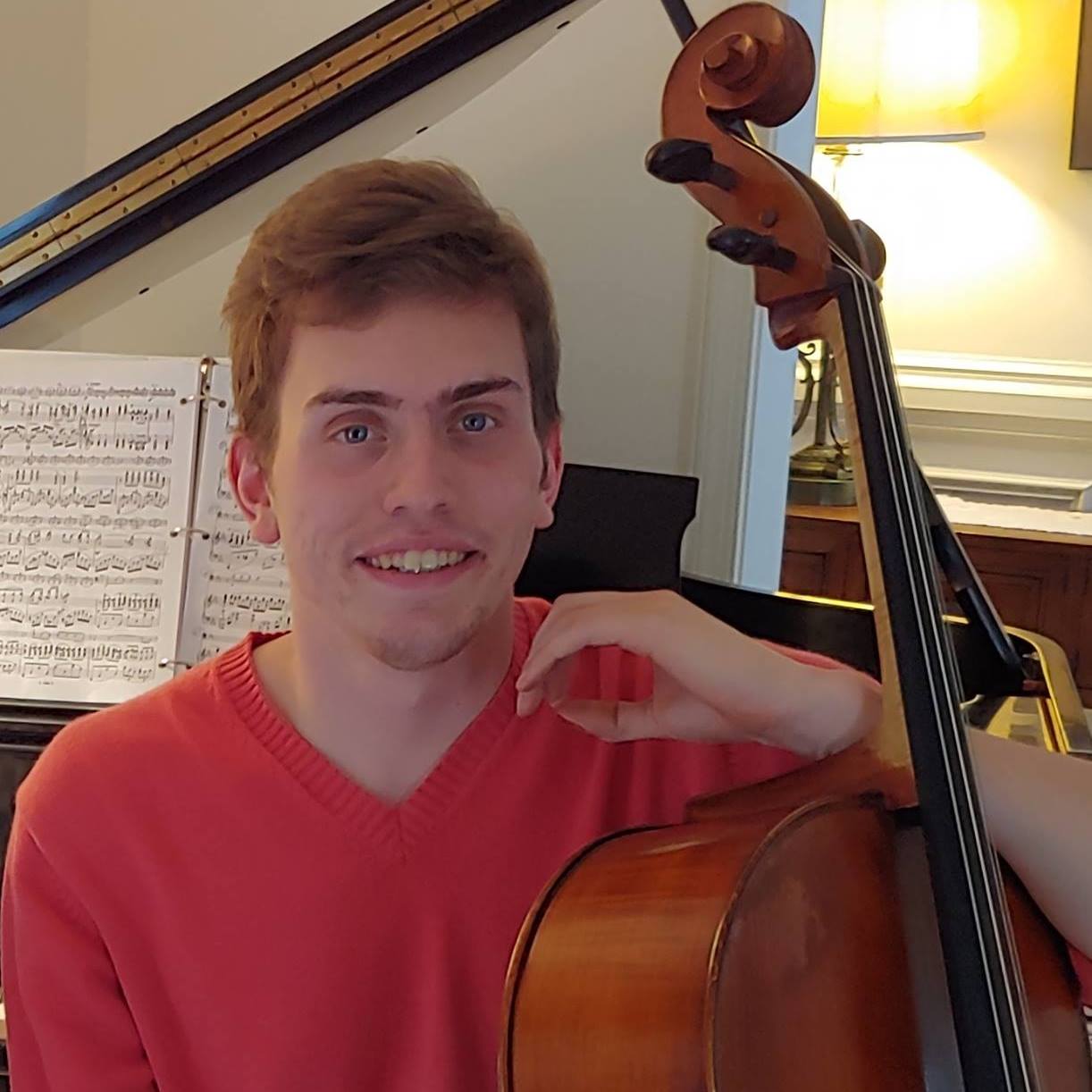 Mike Klucker started taking cello lessons at the age of 9 year and was chosen to perform in multiple statewide honors orchestras throughout Pennsylvania. During high school, Mike's string quartet, the Appasionato Quartet, was highly sought after for performances in central Pennsylvania region. Throughout college Mike played in several professional orchestras such as the Nittany Valley Symphony, Pennsylvania Chamber Orchestra, Blue Lake Festival Orchestra, and the Renova Music Festival Orchestra.
Mike is a recent graduate of The Pennsylvania State University with a Bachelor's in Music Education and a recipient of the Performer's Recognition and Creative Achievement Awards for his cello performing abilities. He is currently the director of orchestras at Lulther Jackson Middle School at Falls Church. Mike also is a freelance cellist, making appearances with the Washington Metropolitan Philharmonic, Pennsylvania Chamber Orchestra, and other venues throughout the DMV area.
Mike has been invited to perform in several masterclasses with Alisa Weilerstein, David Finckel, Alan Harris, and Desmond Hoebig. His playing has been described as "fearless while maintaining a continual, gorgeous tone". Penn State Cello Festival 2017.
Louise Lee (Piano) - M, T, W, Th, Sat
Louise Lee holds a Bachelor of Arts degree with a major in Music from Smith College and a Master of Music degree in Organ from the Indiana University School of Music. She studied piano under Ida Deck Haigh and Dale Bartholomew and organ with Paul Thomas, Robert Owen, and Oswald Ragatz.
She did continuing study in organ playing, literature, and counterpoint at Union Theological Seminary, N.Y. and harmony sight-singing at The Manhattan School of Music. Louise has also participated in workshops for choral conducting at Wesminister Choir College and is Founder and Director of the Ad Hoc Singers. Currently, Ms. Lee is organist at the Arlington Forest United Methodist Church in Arlington, VA; she has performed Organ recitals in Indiana and in the Washington D.C. area. As an accompanist, she has performed in venues such as the Anderson House Museum in Washington D.C., the Great Falls Chamber Series in Virginia, Gettysburg College in Pennsylvania, and numerous area churches. As a pianist she participated in chamber music recitals with the Gallery Quartet in Hagerstown, MD. Louise has been teaching for over 40 years.
Jeremy McBride (Trombone, Low Brass) - T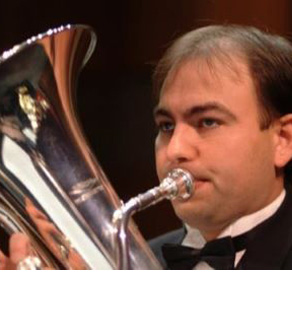 In 2013, Jeremy McBride, a native of San Antonio, Texas, fulfilled his lifelong dream of becoming a member of The U.S. Army Band, "Pershing's Own."
Prior to joining "Perhing's Own," Jeremy was an active freelance musician in the Dallas/Fort Worth area and a highly sought after private low brass instructor. At any given time, his private studio held 70 talented middle school and high school students. His students routinely would place and win competitions on the district and state levels, and many have gone on to become successful music majors at major universities.
As an ensemble performer, Jeremy performed regularly with notable organizations such as the Dallas Wind Symphony, the Lone Star Wind Orchestra, The Imperial Brass, the Texas Star Brass Band, and the Dallas Civic Wind Ensemble.
Jeremy has appeared as a featured soloist with The US Army Concert Band, The US Army Orchestra, The University of North Texas Symphony Orchestra, and The Baylor University Wind Ensemble. He has also been a frequent invited performer for both regional and international tuba and euphonium conferences across the country.
Throughout his musical career, Jeremy has successfully competed in numerous major euphonium competitions. In 2005, he took first place in the Euphonium Artist Division of the International Leonard Falcone Euphonium Competition in Twin Lake, Michigan.
Jeremy teaches all low-brass instruments, including trombone, euphonium, baritone and tuba.
Adam McColley (Trombone, Low Brass) - M
Adam McColley has been a member of the US Army Band "Pershing's Own" since October of 2009. The son of professional musicians in Tampa, FL, he began studying the trombone at the age of ten with his father, Thomas McColley. Adam transferred to the Walnut Hill School for the Arts in Natick, MA for his last year of High School. Staying in the Boston area, he completed a Bachelor of Music degree at Boston University in 2006, getting the opportunity to spend one semester as an exchange student at the Royal College of Music in London. He completed a Master of Music degree at the Manhattan School of Music in New York City in 2008. His teachers include Per Brevig, Scott Hartman, Don Lucas, Brian Raby, and Darren Acosta. Adam was awarded fellowships to attend the Aspen Music Festival, the Texas Music Festival and Austria's Attergau Orchestral Institute. In addition to the Army Band, his professional experience includes performances with the Rhode Island Philharmonic, the Jacksonville Symphony, and Alarm Will Sound. Adam currently lives in Arlington, VA with his wife, Whitney.
Mark Moccio (Saxophone, Clarinet, Flute) - W, Sat
Mark Moccio is an active musician, both as a teacher and a performer! He teaches Secondary School music in the Catholic schools of the area, as well as solo and ensemble concertizing. Mr. Moccio is currently a member of the 13th Street Saxophone Quartet, in which he plays the Soprano Saxophone.
This group performs unique arrangements of music, running the gamut from jazz to show-tunes to classical compositions. Mark received his Bachelor of Arts degree in Saxophone Performance from the West Virginia University. He has been teaching for over 10 years.
Will Morales (Upright bass, percussion) - Th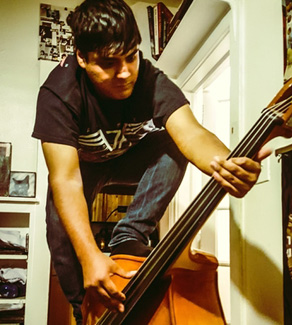 At the age of 16, Will began hopping on the Metro to learn from the older jazz cats of DC. This led to regularly playing the DC area for over 15 years in varying styles such as rock, bluegrass, live band for local rappers, video game music, jazz, and reggae. Will has been featured on WERA 96.7 FM and had his students perform on-air for the program Song Writers and Poets. In addition to over a decade of teaching, Will has been an audio engineer for The Pinch in DC and DaVinci Audio. On top of everything else, he has tested video games for bugs and audio issues at Bethesda Softworks and been a presenter/performer of video game music at conventions such as AwesomeCon, GexCon and MAGfest. Will lives in Arlington, Va with his wife, cat and an ever growing collection of vintage stringed instruments and drums.
Joe Morton (Saxophone, Clarinet, Oboe, Flute) - Tu, Th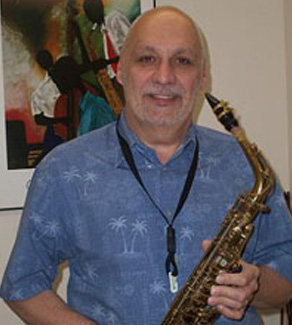 Joe Morton has been teaching saxophone, clarinet, flute, oboe and bassoon at Foxes for over 30 years. He earned a Bachelor's of Music (magna cum laude) from George Mason University in saxophone performance. He has studied both classical and jazz saxophone with former Navy Band soloist Dale Underwood, current Army Band soloist Richard Parrell, and former Woody Herman band member James Carroll.
In addition to his teaching at Foxes, Joe has been an elementary band director at St. James, Nativity, Corpus Christi, St. Rita, and St. Francis of Assisi schools. He also conducts the Paul VI High School Jazz Band.
Joe arranges and composes for big band and saxophone quartet, and has performed with many local groups including the Pan American Jazz Orchestra, The New Hots Jazz Orchestra, and the 13th Street Saxophone Quartet.
Victoria Park (piano) - W
Classical pianist Victoria Park has performed in the Washington D.C. metropolitan area for the past 20 years. She has appeared as a soloist and collaborator in Ohio, across the East Coast of the US, and in the Netherlands and Italy. Venues include Steinway Gallery, Millenium Stage, and Terrace Theater at the Kennedy Center in Washington D.C., and Weill Recital Hall at Carnegie Hall in New York City. Ms. Park has taught music education at St. Anthony of Padua School for 2019-2020. As a church musician, she currently serves as an organist at Blessed Sacrament Catholic Church in Alexandria. Ms. Park studied with Lydia Frumkin at Oberlin Conservatory for Bachelor of Music and Dr. Anna Balakerskaia at George Mason University for Master of Music.
Andrew Price (Piano) - Tu, F
Mr. Price graduated from Newberry College with a Bachelor of Arts degree in Music Education. He has also studied at James Madison University, The Catholic University of America, American University, and Shenandoah University. Andy taught in the Loudoun County Public Schools for over 30 years.
An active musician, Mr. Price has served as Choir Director and Organist in a number of Northern Virginia area churches. In May of 2002, Andy was elected Dean of the Northern Virginia Chapter of the American Guild of Organists and her has earned the Service Playing Certificate and the Colleague Certificate from the American Guild of Organists. He has been teaching piano for over 35 years.
Judy Thompson (Violin, Viola) - M, T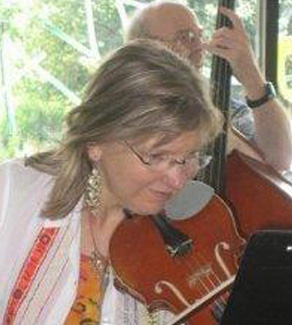 I was born into a military family. I started violin lessons in Iowa at the age of 7. At 13 I studied at the Pablo Casals Conservatory in San Juan, Puerto Rico with Jose Figueroa, concertmaster of the Puerto Rico Symphony. I switched to viola at 16 and became first chair violist in the San Antonio, Texas youth symphony that year, my senior year in high school, and also played in Carnegie Hall, New York with American Youth Performs.
I attended the University of North Texas with a full scholarship, studying under Dr. George Papich, and played in the Ft. Worth Symphony. After graduate school I was accepted to the Army and Air Force strolling strings groups and chose the Air Force. During my career in the Air Force I was honored to play for many Presidents and heads of state of many foreign countries, as well as taking part in concert tours to various areas of the world. I also spent some years in the Army Reserves Medical Corps while attending nursing school, but then returned full time to music.
Since completing my Air Force Career in 1998 I have continued to perform mainly on violin, but have also been part of recordings on both violin and viola. I've learned enough of other instruments to teach cello, mandolin, ukulele, guitar, piano, and of course violin and viola.
I have two children ages 28 and 34. My husband, retired from the Army Band at Ft. Myer VA, is a bass player and arranger. We live in Falls Church VA.
Alex Giller (Registrar) - M-F 11am-6pm
Alex is a Colorado-born musician with a background in violin, and a main interest in vocal jazz. She recently earned her undergraduate degree in Theater from George Mason University. When she isn't at Foxes, she enjoys writing, local theater, and jamming with other local musicians.
If you are interested in lessons at Foxes, please contact Alex at [email protected].